Thank you for the dedication and services you provide to our communities.
RCMP Members are the backbone of our communities, and when we are in our worst situations, you are there for us.
We want to be there for you.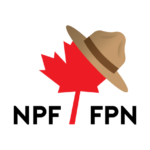 We are proud to be partnered with
the National Police Federation (NPF)
NPF (RCMP) Insurance in Western Canada

British Columbia, Alberta, Saskatchewan, Northwest Territories, Yukon, & Nunavut Insurance Policies Suited to Your Needs
Founded by Retired Staff Seargent Frank Dyck in 1980, Dyck Insurance was established to offer discounted group insurance packages at a reduced rate for current and retired Members of the NPF – Royal Canadian Mounted Police (RCMP) and their families.
Dyck Insurance is aware of the significant stresses on Alberta RCMP Members and their families. We take special satisfaction in offering insurance for RCMP Members throughout Western and Northern Canada out of our head office in Wetaskiwin, Alberta, giving them the kind of affordable protection they need, and the peace of mind that they so richly deserve.
Our Support Goes Beyond

Discounted Home and Auto Insurance
We are proud to support the NPF Benevolent foundation and what it supports with an annual donation of $15,000.


Contact Us for All Your Insurance Needs!
Our brokers are happy to answer any questions you have about our quality insurance products.
Please call for more information or to schedule an appointment.