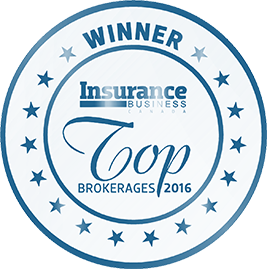 Let Our Family Help Protect Yours
Edmonton Insurance Brokers Providing RCMP, First Responder, Home & Auto Insurance to Red Deer, Edmonton & Calgary, Alberta
Dyck Insurance Agency is a family-operated Edmonton insurance brokerage in Alberta, Canada. Our insurance brokerage was founded years ago in 1979 by Frank Dyck, a retired RCMP staff sergeant and former mayor for the city of Wetaskiwin. When you need insurance for your home, apartment, car or business, come talk to the experienced brokers at Dyck Insurance — the Edmonton insurance experts. With offices in Wetaskiwin, Thorsby and Calmar, we can help you find affordable insurance plans to help protect your family and business in times of need.
Finding the right insurance policy for your family can be frustrating; with more and more coverages offered every year, it may feel like you'll drown under the surplus of policy options. Regardless of whether you live in Calgary, Edmonton, Medicine Hat, Lloydminster, Airdrie, or elsewhere in Alberta, insurance coverage and policies should be tailored specifically to your area and lifestyle.
At Dyck Insurance, we browse through the sea of options for you, curating a personalized selection of coverage options and policies that match up with your lifestyle and needs.
Edmonton Insurance Coverage from A Group That Cares
You're not just an insurance policy number at Dyck Insurance. We do not operate by a call wait system. Your Edmonton insurance agent will be your contact every time you call. We believe that by concentrating on you, the client, you will be better protected and feel more confident in your insurance policies and selected coverages.
Since insurance policies are constantly changing, you can count on Dyck Insurance to always provide you with the best options and advice when it comes to protecting the things that matter to you most. Dyck Insurance is Edmonton's leading insurance agency with three locations in Alberta: Wetaskiwin, Thorsby, and Calmar. No matter your place of residence in Alberta, Dyck Insurance Agency can help you find the perfect insurance coverage plans catered to your location, lifestyle, and needs. Call to contact any of our insurance brokers in Alberta today!
We Are Your Edmonton Insurance Broker
As one of Edmonton's leading insurance agencies and a proud recipient of a special award from Wawanesa Insurance Company in recognition of our 30-year partnership, we are pleased to say that we have our clients' best interest at heart and want to help protect your family. Our insurance brokers will help you find the best policy for your needs and your budget.
At Dyck Insurance, our team of talented and experienced Edmonton insurance brokers can get you matched with the best insurance for your car, condo, home, rental, farm, and more!
Contact us today to get started with your quote at any of our three Alberta locations!
We are an Edmonton-based family looking out for all Albertans alike and are well aware of the confusion and stress that purchasing a new insurance policy can create. Let us take some of that weight off your shoulders and help you find the best and most affordable insurance plan for your home, business, farm, or car.
No One Left Behind
If you or a family member are a current or retired RCMP member, First Responder, Police or Peace Officer, or Sheriff, Dyck Insurance has group insurance packages to keep you and your loved ones safe, insured, and protected.
Founded by Frank Dyck, a retired RCMP staff sergeant, Dyck Insurance aims to continue to give back to our unsung heroes and make sure they have the peace of mind that they deserve when it comes to their home and auto insurance needs.
We pride ourselves on our service. Here at Dyck Insurance, you'll receive personalized and one-on-one advice from one of our experienced and dedicated Edmonton insurance brokers. Our brokers will personalize your insurance plan and work hard to find you the best rates available for the variety of insurance products that we offer.
We want to know you on a first-name basis, contact us today!
Proudly Supporting the Edmonton & Surrounding Community Since 1979
Since our founding, Dyck Insurance Agency has made supporting worthy local causes throughout central Alberta one of our priorities. We enjoy doing our part to give back to our local communities. Dyck Insurance is here to manage all of your personal and business property insurance requirements in Alberta and we've been providing our clients with expert insurance advice and products for more than 30 years.
With 26 insurance agents at our three Alberta locations, Dyck Insurance offers complete and personalized insurance assistance to suit your needs. We offer auto and recreational insurance to homeowners and commercial businesses, including farm, condo, motorcycle AACPO insurance, and more. We are a family-owned business that is not affiliated with any other Alberta insurance firms.
Edmonton Insurance Coverage Discounts
25% discount on car insurance
20% discount on home insurance
Potential extra savings when claims-free, conviction–free, or bundling multiple policies
Access to over 600 claims professionals, 24-hours a day
To learn more about what kind of discounts you may be eligible for, be sure to give us a call!
I always LOVE the help and advice I get from Our insurance agents at Dyck's!
I work with both Angie and Ian for our personal and commercial insurance needs.
They are always quick with a response and helpful in finding the best quote for our insurance needs!
Those You Trust, Trust Us
Choose your insurance coverage needs